DDN announces new solutions for HPC and data center
DataDirect Networks (DDN) recently announced the release of their new solutions including two workload-accelerating, 100-percent NVMe storage appliances, the SFA200NV and SFA400NV, which are built to meet changing business demands; enhancements to DDN's enterprise-ready Lustre file system solution, EXAScaler 4.0, which provides advanced capabilities on top of the world's most scalable file system; and DDN's next-generation scale-up, scale-out hybrid flash storage appliance, the SFA7990.
As AI and deep learning applications continue to proliferate and present the data center with new workloads, DDN, with its history of solving the most intractable IO problems, is ready to assist with products to accelerate its customers' lines of business.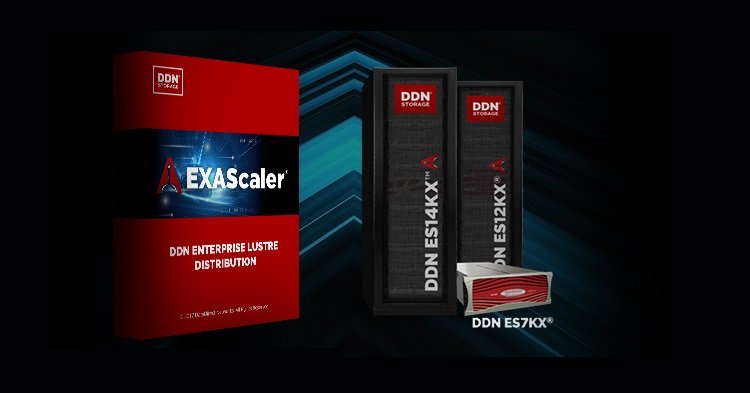 DDN EXAScaler 4.0
DDN has enhanced its EXAScaler line with the new EXAScaler 4.0, the only enterprise-ready Lustre file system solution providing advanced capabilities for customers running technical and high-performance computing (HPC) workloads and customers supporting artificial intelligence (AI) and deep learning environments. DDN has engineered the EXAScaler 4.0 to provide best-in-class high availability, reliability, serviceability capabilities. that offers increased metadata performance, integrated monitoring capabilities and enhanced security features allowing customers to implement and deploy parallel file systems in complex, highly secure environments.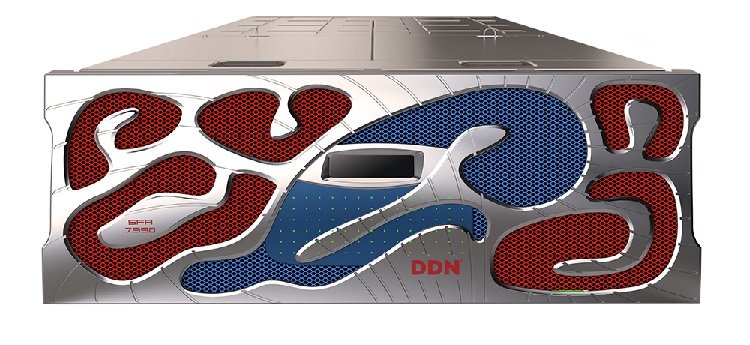 DDN SFA7990
The SFA7990 is the ultimate midrange platform for storage consolidation. The SFA7990 hybrid flash storage platform is designed to grow with the needs of an organization's accelerating business requirements and provides flexibility without compromise. Customers can start with as small as a few terabytes and grow seamlessly to multi-petabyte capacity. The SFA7990 appliance can also be configured with embedded high-performance parallel file systems in an integrated package. DDN's SFA7990 EXAScaler and GRIDScaler solutions provide a modular approach to building the most capable platforms for parallel file storage systems.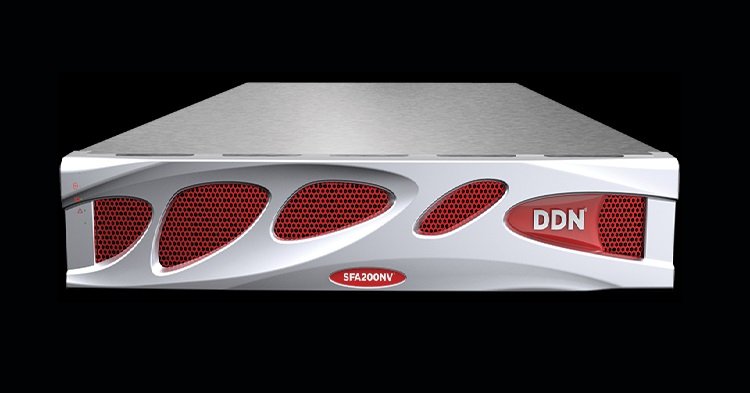 DDN SFA200NV and SFA400NV
DDN developed an entirely new class of DDN Storage Fusion Architecture appliances, the SFA200NV and the SFA400NV. At up to 40GB/s and 1.5M IOPS, the 2U SFA NVMe all flash platforms provide the fastest storage solution in the industry and can hold up to 24 NVMe SSDs in a minimum 2U form factor. Whether accelerating an analytics workload, reducing latencies for tough NoSQL databases, or handling a growing deep learning project, DDN's SFA NVMe platforms are ideal cost-effective elements in solving challenging IO problems. The platforms are available as block storage devices or as integrated high-performance file appliances. DDN's EXAScaler and GRIDScaler file systems enable a storage "building block" model to scale-out the parallel file name space with maximum efficiency.
"Many of DDN's customers are entrenched in challenges they had not previously faced in the data center. We have always collaborated to help them solve their most demanding problems, but now we are taking it a step further," said James Coomer, vice president of product, DDN. "The new line of products is designed to efficiently address the needs of HPC customers, while simultaneously enabling newer AI and deep learning architectures."
Comments